100 Wins at 24 Race Tracks

There are 24 Boat Race tracks nationwide however each location present a different environment for the racers at each race track. Freshwater courses using rivers and lakes, seawater courses facing the sea and brackish courses that mix both all add to the challenge. Racers must adjust propellers and engines to keep the boat in optimal condition as the boat's lift depends on the water quality and currents. So, racers must win not only by doing their best but also by understanding the conditions and understanding the best course at each moment.
2019 was an anniversary year for Shunsuke Morita. He made his debut in 1994 at the Shiga Boat Race and has been called a genius. In August 2019 he married boat racer Taiyo Morita and in September he achieved his 100th win. In October, he achieved a total of 2,000 race wins during his career, including achieving the 127th top ranking in boat racing history spanning back to 1952.
It is not hard to imagine that the result of winning the 24th place was based on precise calculations that read the race track and the conditions of the day, but Morita looking back says it was `` accidental ''.
"I think the 24th or even the 100th victory still won't have the same result even if you work hard. Even if you put in your best spirit, you won't be able to win suddenly. It was just a matter of chance to have won, it was just a coincidence but I realized that I did both at the same time. "
It may be the reason that Morita is said to be a "genius".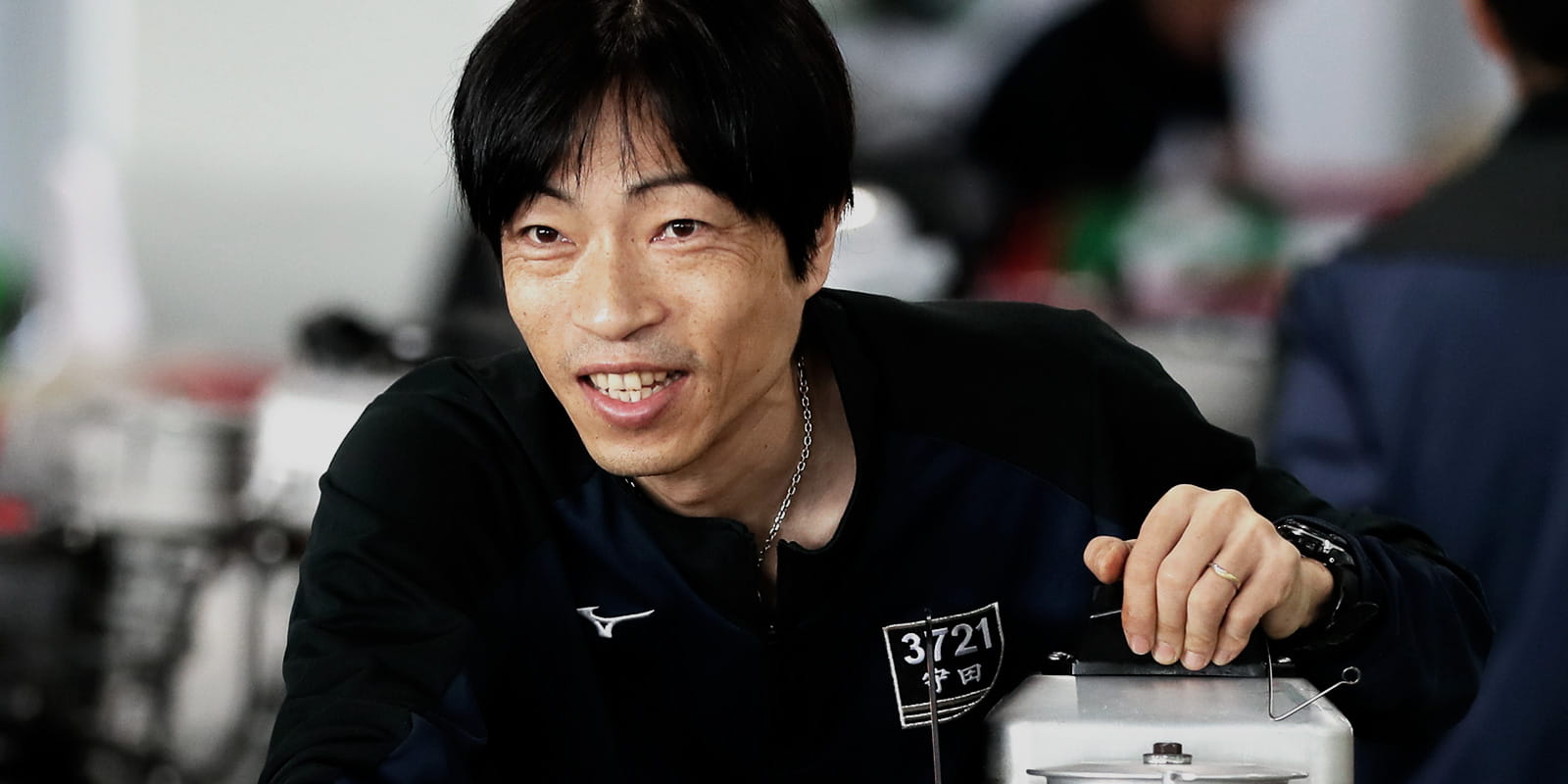 For Family, for Everyone
Morita talks with ease but enters the world of boat racing as almost guided by fate. His parents divorced in high school and so to support his sister and brother and his mother, he chose to be a Boat Racer, which was a sport familiar to him since childhood. Other options such as becoming a horse racing jockey or a bicyclist also were options but he gave these up as they were not suitable for him. At the very moment I started thinking seriously about my boat racer's path, my mother gave me an advertisement for a trainee at a boat racer training school. The deadline was about a month later.
The entry test at the boat racer training center is a narrow gate with an acceptance level of about 20 times less than the total applications and where men and women aged 15 to 30 gather at once. Morita Shonen, who hadn't even prepared to become a boat racer a few months ago, successfully passed this test, which is difficult to pass even after several attempts.
"At that time, I was hungry and I had to do my best. When it was time to take the exam I thought of my career after that and I thought I had to meet my "vocation" there and there was nothing other than that. I just have a feeling of gratitude. The winnings are sometimes given to family members as they are poor and can't use all the money - for a family who wants to go all-you-can-eat five times rather than once for a fine meal…"

A Gift from God
Morita won the 2015 SG Boat Race Derby. The winning prize of 35 million yen was donated to the affected area of ​​the Great East Japan Earthquake, which had been under duress since the disaster. Three years later, in 2018, he won his second SG victory in the same boat race derby. He says that his second SG victory was a "gift from God."
"I don't think we could do that kind of thing in a good way but it was an event that made me think that I was glad I was doing. In the past, I was trying to win by force but recently I started racing naturally. Before we race, we sometimes moisten our gloves to carry out the test and sometimes ask for a mother's keepsake ring, which is always hanging down from his neck but I don't want to do that and I end up being playful in the pits."