Entering the Boat Race World at 27

Everybody who wants to be a Boat Racer heads for the "Boat Racer Training Center" in Yanagawa City, Fukuoka Prefecture. Men and women who have graduated from junior high school and who are between the ages of 15 and 30 are eligible and few survive the rigorous examination and training regime. The average age at year one is around 20 years and that is mostly men. There is however a woman who entered at the age of 27.
Momoyo Magosaki, now 31, went to high school in New Zealand after graduating from junior high school and immediately entered nursing school after returning to Japan. After working as a nurse in Kyoto Prefecture for four years, she decided to open the gates of the Boat Racer training school.
So, what made her aspire to become a Boat Racer? Momoyo had been an active alpine skier in junior high school and was a professional skier after she left college.
"I had been thinking about my future when I was invited by a Boat Racer I knew to enter the racing world. I wasn't very familiar with it but I knew that there was an age limit. So, I decided to take the exam, saying to myself, "This is the only thing I can do now!"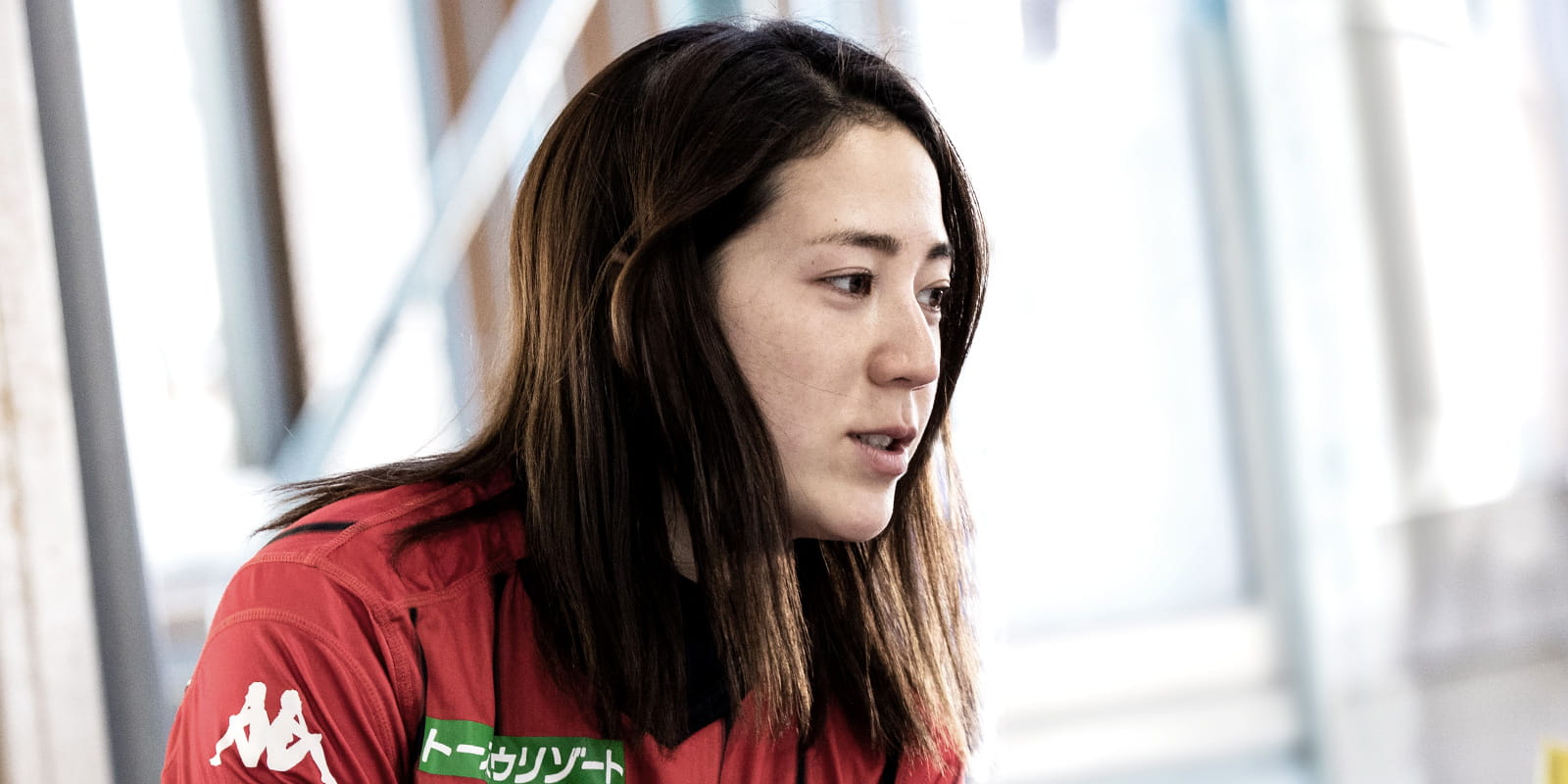 Return to zero and absorb everything
Momoyo worked part-time as a nurse to save the money for admission to the training school (it is now free of charge) and studied for the written test, often without having had any sleep. Despite all the hard work, her first attempt at the written test failed.
"I didn't recover for two or three months due to my regret at failing the test but without consulting my parents or colleagues, I decided to try again a year later. At the age of 27, I passed the examination and at my farewell party at work I announced, "I'm going to be a boat racer."
Even if you go to Boat Racer training school, not everyone can be a Boat Racer. Some who cannot take the hard training leave the training school or those who can not acquire the skills even by the time they graduate. The intense training really tests the resident's mind and body and that was no exception for Momoyo.
The young trainees around us absorb more and more knowledge and the age barrier brings great stress. Also, it is not easy for an adult who has already had knowledge and experience in society to adapt to a dormitory-based training school where strict discipline is set. You have to re-start to become a racer, reset to zero the experience gained so far.
"In the life of the training school, I started by abandoning all of my experiences as a member of society and the ideas that I had learned. There was a lot of conflict during my year as a trainee. There are good times and bad times but I really like boat racing now. I think we have a really good job."

Racing is always a fight against yourself
Momoyo debuted at the age of 28 in November 2016 and her first victory came in July of the following year. Looking back from where there is no one on the water in front of you and the other racers trailing behind…she says that she then saw the boat race and enjoyed the view.
So, what kind of racer will the B1 class Momoyo Magosaki Boat Racer grow to be from now?
"To be honest, I have no goals. I just want to do my best in the place where I am. Boat racing is always a fight against myself. If you are a "self-helper," you can do anything."
Momoyo says that the pleasure of rising to the challenge is better than the fear of moving forward. The next challenge is what she is looking forward to the most.
Momoyo Magosaki was born October 23, 1988.
Her Boat Racer Registration number 4941. She is 154cm tall and lives in Shiga.
When she is not Boat Racing, her hobby is climbing. She is still a great skier. She says her favorite food is fruit.
It is such women as Momoyo who are active in both their career and personal life that are attracting attention from fans in Japan, many of them women.