On The Water Mixed Gender Martial Arts

Boat racing is a sport in which men and women fight together. In general sports competitions, men and women rarely compete under the same conditions, but in boat racing, they compete for goals under the same conditions, except for the minimum weight limit set for each man and woman. It is one of the attractions of this sport that men and women can compete on the same stage and compete fiercely with each other.
However, in boat races that require strong physical characteristics to operate a boat, physical differences and their effects are significant. In general, female athletes have less muscle mass than male athletes and so have difficulty controlling boats if they ramp up during races. In addition, because of their light weight, they are susceptible to wake interference caused by leading boats.
This difference however sometimes turns into a big weapon. The lighter the weight, the smaller the water contact area of ​​the boat and the easier it is for the boat to accelerate. Especially is a straight line, this weapon works well. Unexpected reversals occur, such as a quick return after slowing down due to a turn and a female racer can pass a male racer quickly from behind.  
Miho Moriya, who debuted in 2007, has won many achievements, including winning the 5th Ladies Challenge Cup in 2018. In the "G2 Motorboat Grand Prize Next-Generation Star Challenge Battle" held in Ashiya in 2019, she was the first woman in 6 years to win a mixed race. In the championship race, she decided to start in an inside line and won her victory by out running the rest of the boats.
"I myself have never really noticed the difference between women and men. In the same way, I always race with a flat feeling without worrying too much about it being a mixed gender race. In that G2 race, I raced and felt confident in the engine and in myself. ''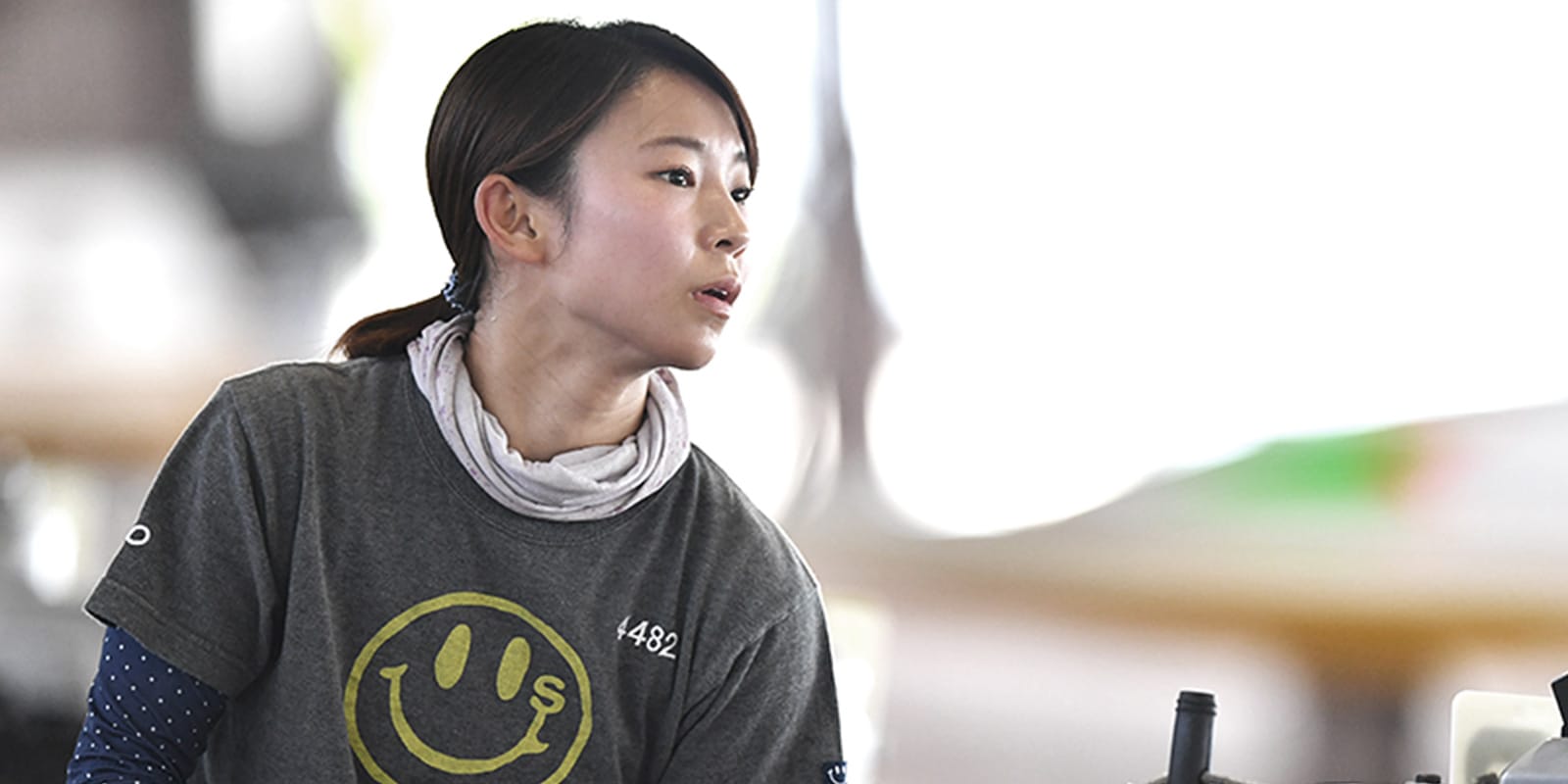 The experience of continuing to lift heavy barbells lives in a boat race
When you look at Moriya's history, the first thing that catches your eye is her unique career. Before becoming a boat racer, she was a weightlifter at high school and in a 2006 High School Girl's Weightlifting Tournament she was the best in Japan in her 48 kg class.
Moriya was also playing the violin in the orchestra at junior high school. Until then, she had little athletic experience and he started weightlifting in high school to build physical strength to become a boat racer.
  "I had an interest in boat racers from a young age with a boat race track near my parents' house and my father's recommendation.

On the water, both men and women will be the same "boat racer"
As of 2019, Moriya started racing in the highest grade A1 class. A1 class players make up the top 20% of all racers with only 1.3% being female racers. At present, there are not many female racers who can compete male players at the top. Overcoming differences in body size and weight, female athletes do challenge the race status quo however. What does Moriya think he needs to win in the future?
  "It's important to hone your skills, but your feelings are also a big part. When I was weightlifting, I struggled to keep up with the rest. However, everyone on the water is the same. I want to work on that game."