The youngest ever ladies champion

Boat race games are divided into five grades: SG, GⅠ, GⅡ, GⅢ, and General Races. Among them, only the handful of athletes who have continued to win in the fiercest race can participate in the highest peak SG races. Unless you always aim for the first place, you cannot go further. The prize money given for winning the race ranges from Yen 4.8 million to Yen 15 million for the GⅠrace and up to Yen 100 million for a SG race. For boat racers, winnings and titles are medals that boast their own strength and both young rookies and seasoned veterans look for victory on the water.
Chihiro Oyama won her first appearance in the 33rd Ladies Championship, a women's racer-only premium GⅠ race held in Gamagori in August 2019. The 23-year-old, youngest star ever, was a historic achievement.
"When I won, I was glad I was honest. It was a title I wanted all the time and there were a lot of things that led to that high-ranking race. But when I was praised from around, I said," There is still no such thing."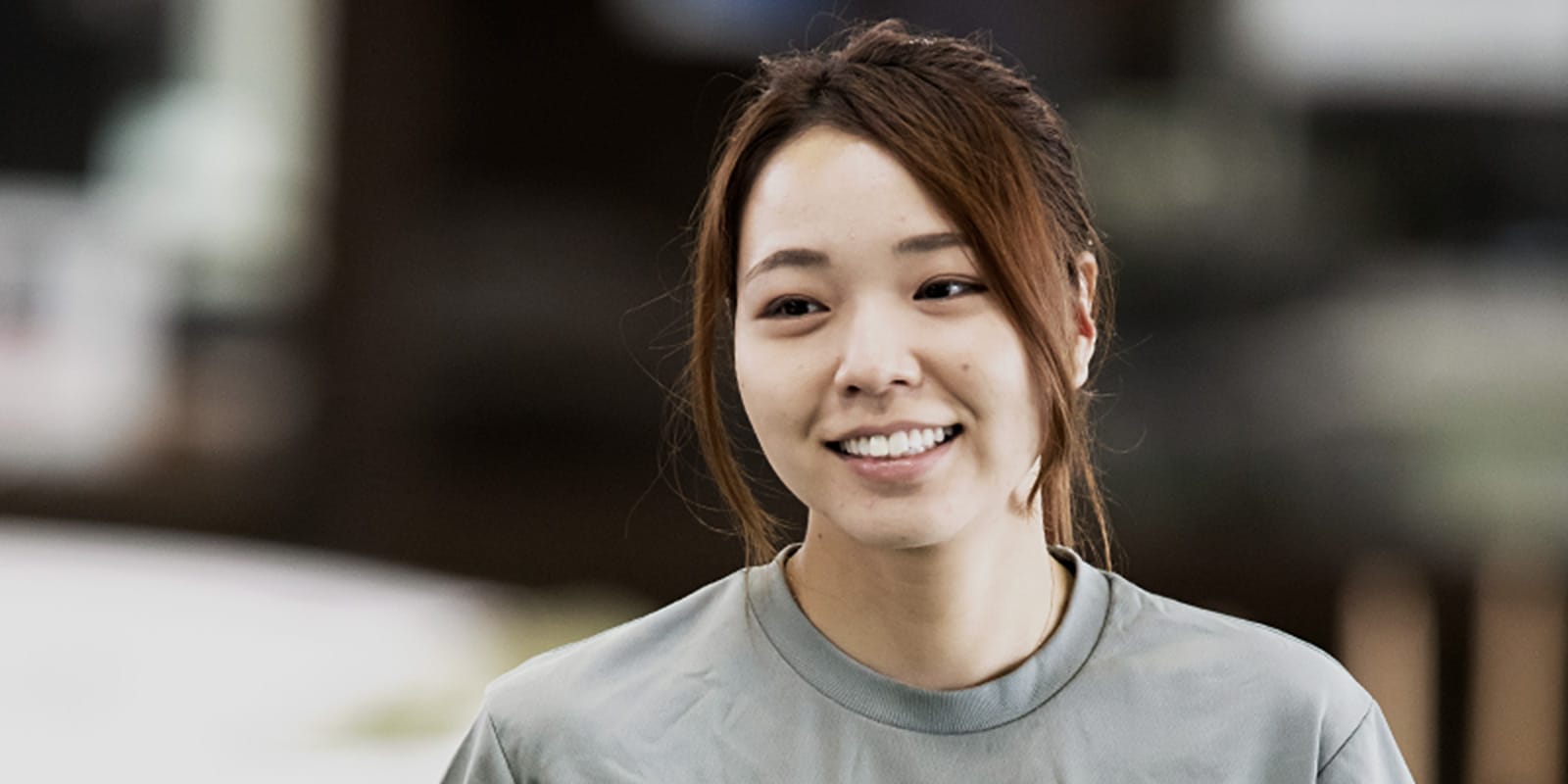 Not feeling any pressure since her debut was in 2015, in just four years since her debut, she has climbed to the top class "A1" and still wins many races. As a result, in the first half of 2020, she was the number one winner amongst the women's racer group.
A wide variety of boat racers from their teens to their 70's gather in the boat races and veterans who have fought many battles compete side by side with the newcomers. Oyama overtook so many players and became a top racer at the age of 23. "I don't really feel the pressure to race, because I'm still a challenger, so I don't have to feel the pressure to stand up to the average hero. No, it's still the first time. I will to be in a position to be chased eventually and I think I'll be under pressure, but I'm still chasing. "
Oyama is aiming for further new heights. In the women's earning prize ranking she has won Yen 49,244,000 with the second place getter at just over Yen 10 million. In the mixed gender category, she is 30th out of more than 1,600 athletes and the only entry for women in the "Grand Prix Series" of the highest grade "SG" in the race at the end of the year is emerging.

Oyama continues to play an active part in the breaking of barriers that are the boundaries betwen men and women. However, she is not satisfied with the results so far.
"I have set my goal very high. My goal now is to be the first female athlete to win an SG race not just to win a GⅠ race or to be a Ladies Champion. It's all about winning the SG race. I'm not satisfied with the results now and how far I have come. Oyama is making steady progress toward her goals. It may not too distant story a young newcomer winning a SG Championship.
Chihiro Oyama (Hiroshima Oyama, born February 5, 1996). As the first mother-daughter boat racer in the boat race world, she has been attracting attention since her debut and she is fulfilling expectations.